When it comes to planning family holidays, we always want to be sure to find the perfect plan for children and adults, so they can have as much fun as possible. At AquaMijas we have the ideal combination so you can enjoy the whole day with the smallest children and we want to tell you how to do it.
Let's begin!
AquaMijas different offers
First of all, entry tickets. At our park we have an enormous range of prices, offers, promotions and discounts that you can find on our website. Once you have chosen the best offer for your group or family, all that is left to do is pick the attractions and get ready to have fun! But what are the best options for little ones and not so little ones?
"We are a waterpark with an incredible range of options for children to enjoy, attractions for children and space specifically dedicated to celebrate any event"
AquaMijas has different areas specifically for relaxation, entertainment and spending time with the smallest children in a perfect environment. One of these is our Lizards Island, a small oasis which has a play area in the water with small slide, water jets and animal figures.
The most exciting rides
If what you want is speed and excitement, we have many attractions based on our famous waterslides. The first of those, the mythological and enchanting Diver-Dragon. A 7-metre high, 46-metre long slide which is perfect to introduce little ones to this new adventure in the park.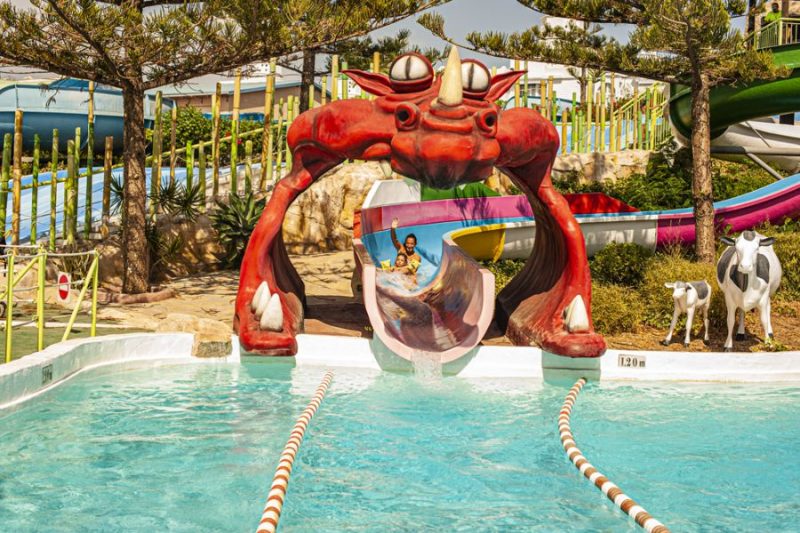 For something a little higher, we have the Maze of slides: two super fun slides that weave in and out of one another. With similar features we have the Multi-lane Racers. The place par excellence for family competition and for all ages with 4 tracks to slide down in aquatic races.
Don't hesitate to check out all our attractions to see the recommended ages and prepare the best itinerary for all.
At AquaMijas we also have a series of activities on dryland for all ages and dedicated services so you can spend the day without having to worry about anything. From our economy option for all the family to our inflatable float hire, sun loungers and lockers.
If you would like more information, don't hesitate to get in touch with us via our email info@aquamijas or by calling us on 952 46 04 04.
We're waiting for you!